Bulkresponse SMTP relay service or Simple Mail Transfer Protocol is a communication standard used to transmit emails across the internet. It simplifies the communication between servers by breaking the email message into categories such that the other server can easily understand.
An email message has a sender, a receiver, a message body, and usually a title heading. For a certain email there can be many recipients, but a single, unique sender.
A SMTP relay service routes emails via third-party hosted accounts for email delivery. It is mainly used for sending huge email batches like newsletters and automatic transactional emails, i.e. delivery confirmations, password resets, etc.Companies while conducting their daily business activities send hundreds of emails to their clients.
It is critical for business to get these transactional emails delivered, but most of them are on a shared host. They usually exceed the shared hosting given limit, and that is when they require enterprise email sending features. For such situations, SMTP relay services can be very much useful ― SMTP relay works like a steward for relaying outbound emails through a network of ISPs, from one server to another, and ultimately to the server of the destined recipient's inbox. It can free you from technical effort involved in setting up your own SMTP, and you simply outsource your SMTP needs to a third party who can do it better than you.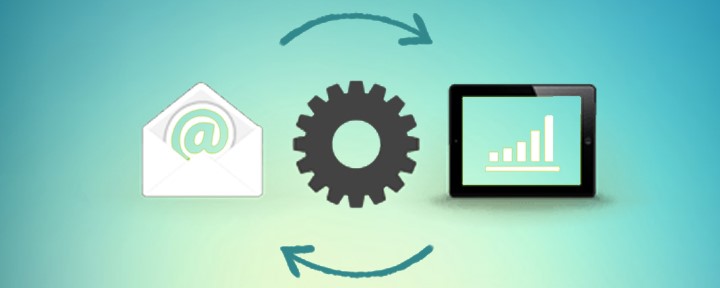 Bulkresponse is a bulk email marketing service provider that has been offering quality mass email marketing services to its clients worldwide since 2008. Apart from offering bulk email marketing services, Bulkresponse has now come up with a new service called SMTP relay that enables our clients to employ our SMTP relay channel to send their  transactional emails and marketing messages.With SMTP relay service, you can now easily send emails to your contacts as well as run promotional campaigns for your business. With this new offering, Bulkresponse aims to facilitate its clients by letting them concentrate only on managing their contacts, while our team will take up the challenges and complexities associated with email delivery.In any email marketing campaign, successful delivery of promotional email to the recipient's inbox plays a crucial role. For businesses willing to run marketing campaigns and wanting their emails to land in receiver's inbox rather than getting blocked or tagged as spam, Bulkresponse has come up with an SMTP relay service that offers the following advantages to its clients:
1. Guaranteed Delivery of Your Business and Transactional Emails Through Dedicated IP Addresses
Bulkresponse's new SMTP relay services make transactional and business emails delivered to the intended recipient's inbox; they will not get blocked, or tagged as spam. The company understands the business requirements and makes sure the message is sent across to the clients, on time.
2. Guaranteed Delivery of Marketing Emails
A SMTP relaying service allows sending of emails via third party SMTP server, to recipients whose email addresses are not managed by your provider. This is very much useful for businesses running promotional campaigns, as it makes them reach the masses.
3. Allows Using SMTP Server for Sending Emails to Thousands of Recipients
Majority of shared hosting and Internet Service Providers (ISPs) bound access to their outgoing mail servers just to avoid SPAM from being sent via their mail servers, and that is why businesses often find difficulty in running any promotional activities. With mass email marketing, the new SMTP relay service facilitates clients to send unlimited emails, and makes sure they're read.
4. Allows Application Coders and Programmers to Send Emails for Their Apps
Application programmes, moblile delvelopers and web developers can take advantage of an SMTP relay service to deliver emails for their apps through thrid party SMTP servers. Nowadays, most of the modern applications require email capabilities of some kind, and this new offering supports such scenarios.
5. Prevents the Server to get Blacklisted Since SMTP Relay Server Sends Emails While
Keeping the IP Address Safe Managing email server for peer-to-peer emails is simple and straightforward, but the problem arises when you want to send emails like marketing newsletters to a huge set of subscribers, or if your web app sends a notification email after sensing activity at user end. Usually, these emails end up labeled spam or are not received to the intended recipient. Also, sending bulk emails clog the bandwidth, and eventually delay sending and receiving emails, ending up in the IP address getting blacklisted. Bulkresponse keeps the IP addresses from getting blacklisted.
Apart from the above mentioned benefits, other advantages offered by Bulkresponse are:
Low monthly service fee
A dedicated login account dashboard for SMTP relay clients to get regular updates on email delivery
New credits buying
Updated email delivery reports along with downloadable CSV (Excel file)
Dedicated IPs for assured email delivery