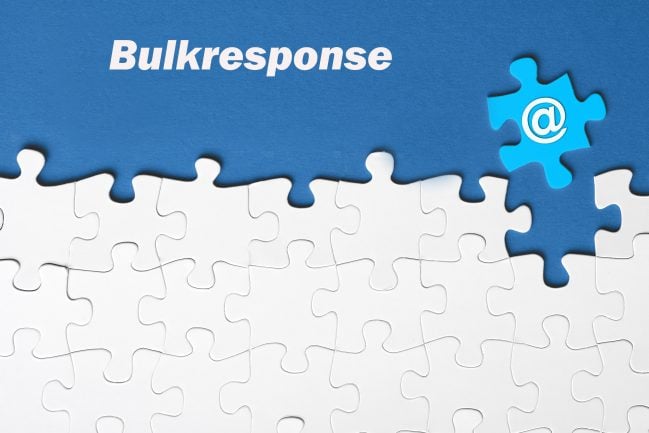 Some big things are happening at BulkResponse and some exciting new announcements with new features , better pricing and new services are coming early next week. Most of the new features are courtesy to popular demand from our customers who enjoy BulkResponse email marketing services since we launched.
Diversity and change is an essential part of our eco system. We like to evolve and grow like our members. As company is becoming bigger, we are focusing more on service quality and customer satisfaction.
With round the clock live chat and help desk monitoring, we are ensuring that our customers get instant help when they need it. Most of issues are resolved with in minutes after you open a ticket of start a live chat. Others that need more detailed investigation are passed on to our 2nd Tier technical support personals who get them resolved immediately.
One thing we do not compromise on is our email deliverability. We spent large %age of our company time fixing and resolving deliverability issues as they happen. A large portion of our company resources is dedicated only to email delivery. We have established a special department only for email delivery that has services of highly talented server engineers with 10 years of average experience.
Server infrastructure is improving, and not only we are getting better servers with more Ips, we have actually doubled our servers inventory in last 3 months. That means there are more server power , more Ips to play with and speedy delivery of your messages.
New developments are happening as our programming team is working hard to add new features in BulkResponse. I would like to keep suspense going till next week when we finally make some big announcements. For now, just know that you would be getting much better services at much lower prices.
It is our aim at BulkResponse to provide you equivalent email services at affordable price. Unlike our competitors, we are not harassing our customers, nor do we have strict unrealistic policies in place that prevent you from making a real first contact with your potential audience. We would like to keep our company that way so that we can service you better and grow together with you.
If you have any questions about our bulk email marketing services , plese do not hesitate to contact our Help Desk or send email our Sales Team.