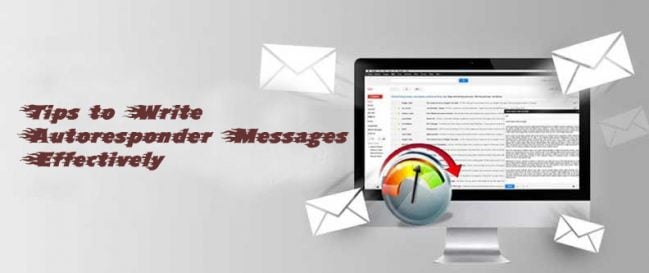 Autoresponder Messages may not be a preferred substitute over personal responses for many users, but they are definitely a necessary one. Be it a welcome email, a subscription or purchase confirmation email, you simply can't send each one separately every time a customer interacts with your website in any way and requires a response.

Autoresponder Messages tend to be annoying to some users who expect personal correspondence from your website. The key, therefore, is to get your message across by not using an automatic way. Here are a few tips for you to write effective Email Autoresponder Messages.
Be quick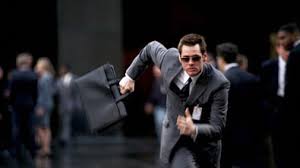 Timing is extremely important. If a new subscriber receives a welcome email immediately after signing up on your website, or a customer receives a transaction confirmation immediately, they are subconsciously given the satisfaction of premium treatment. Sending your autoresponder emails within minutes of an action from a user (be it a query email, a sign-up or a purchase), helps you gain the trust of your customers.
State the purpose of your email clearly
All autoresponder emails require a comprehensive subject and content; both of which should clearly state the purpose of the email to the customer. Remember, your customer/subscriber may check their inbox days after receiving your email, at which point the email tends to get lost in the myriad of unopened emails swamping the user's inbox. In all such cases, a comprehensive subject alone will compel the recipient to open your email and read it. State the purpose of your email in a coherent manner in its subject, and be clear about it in the email's content as well.
Be precise
All autoresponder emails you compose should be precise and compact. Emails sent out from an automated system come off as extremely annoying if they ramble on for multiple paragraphs. Start with the purpose of your email, and then go on to explain what actions have been taken on your website by a user, of which the email is a confirmation. If it's a welcome email, include a hearty but compact welcome message. Towards the end, you can add a link to your catalogue, newsletter or a "welcome" promotion if you have one for your website. Even automated emails should be composed to make your subscribers feel they're getting the due attention from you.
Don't state the obvious
The last thing a subscriber wants to read in an autoresponder email is obvious sentences. Aren't you annoyed when an email starts with "Thank You for sending us an email" or "We have received your email and will respond shortly"? Of course you have received my email! Why else would your software be sending an automated response to me? Also, phrases like "We have received your query/email" should be eliminated in favor of more reasonable ones like "this is in response to your email about…" Getting directly to the point is more mature and also considerably less exasperating.
Keep it less robotic and more personal
Try finding autoresponder software with the capability of addressing the recipient by their name built in. As long as this personal touch is there, no recipient is likely to mind being addressed by a computer instead of an actual person. When one of your subscribers emails you a query, they subconsciously expect the customer services to respond immediately rather than having to talk to a robot. To avoid causing this surge of frustration, try keeping all your autoresponder messages as humane and natural as possible.
Give your subscribers a way to contact you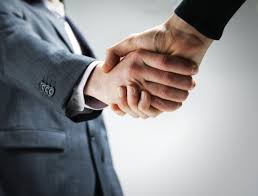 Autoresponder emails usually can't be replied to. This makes them even more frustrating than they already are for some users who may have a question or two in response to one of your emails. Be sure to add links to your website's Contact Us page, its social media page(s), and an actual email address to reassure the recipient that there will be no hiccups if they want to contact you.
If you take care of all these points in your next autoresponder email, it will be more effective and less obnoxious than the messages we all hate. Its brevity and maturity will appeal to all your subscribers, and will definitely help them come to terms with its mechanical nature.
At BulkResponse.com, we are helping our customers get more leads for their business using bulk email marketing. Click Here to signup for your BulkResponse Account and start getting business leads right away.