In today's high-tech world, Bulk Email Marketing is considered to be much more effective than old conventional marketing methods. However, for it to realize its full potential, its certain limitations need to be tactfully side-tracked. It is only effective as long as all your emails reach your subscribers and recipients. More often than not, promotional emails tend to land in users' spam or junk folders. We have compiled a list of tips to follow if you want to minimize the likelihood of the same happening with emails you send out.
Be careful with Email Subjects

Most modern-day email services like Gmail, Hotmail and Yahoo! Mail have filters in place to avoid flooding users' inboxes with spam email. To ensure that your email lands in the primary inbox instead of promotions tab in Gmail or Junk folder in Hotmail, it is important to be careful with what your email's subject says.
Keep your subject plain and straightforward. Deceptive characters like exclamation marks, words like "re:", promo, buy, prize "Fwd:", and claims about winning prizes and bonuses present in the subject are all sure to damage your email deliverability ratio.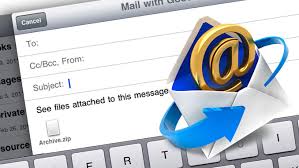 Restrict Email size
Restrict the size of your email to around 50 kb at most. Producing huge emails will most likely send your emails to spam folders. This can be avoided by keeping your emails simple. Try and limit the number of pictures within each email to a bare minimum, and use a credible host for all images you attach to your outgoing emails.
Use credible "From" addresses
All Mailbox providers, particularly Yahoo! Mail, closely monitor "From" field addresses to determine whether an email is credible. Practices like using an obscure domain address like 1228s3d9@(yourdomain).com or noreply@(yourdomain).com and changing "From" field names frequently can all negatively impact your deliverability ratio. Always use only a few verified, trustworthy and clear domain names like "support@", "feedback@", "contact@" and so on.
Watch the Content
When it comes to content of Marketing Emails, we advise you to play it safe. Most Bulk Email Service providers aim to make their emails stand out in a crowd by adding fancy pictures, external links and promotions to all of them. This practice achieves nothing for them except landing all their emails in users' junk folders.
· Don't Add Pictures: It is best to avoid pictures altogether; however if it is inevitable, then add a maximum of one large-size of 2 small-size pictures in your email.
· Restrict External Links: Don't add more than one external link in all your emails. Too many of these will definitely land your emails in the wrong folder.
· Don't Use Sales Language: Even though many consider sales language a necessity in promotional emails, avoiding words like "bonus", "purchase", "order" and so on in your emails can actually make them more effective by increasing their chances of reaching the target audiences. Avoid excessive use of exclamation marks too. For example, "Do visit our official page for more information" is always better than "CHECK OUT THIS WONDERFUL DEAL NOW!!!"
· Never use ALL CAPS: Most providers tend to switch to ALL CAPS to add emphasis to their emails, but if whole sentences are capitalized in emails, they'll end up in the junk folder. Try restricting the use of ALL CAPS to one word per sentence.
· Don't attach large files to emails: While .jpg, .png and .pdf attachments are acceptable, attaching .zip, .exe and .swf files to your emails is lethal for their deliverability ratio. Keep the size of all attachments in check, and try to exclude attachments altogether from bulk emails
Add a Personal Touch
Something as simple as adding a personal touch can work wonders for all your emails, to ensure they land in the users' inbox. Always start even promotional emails with the name of the user, like "Dear James" or "Dear Elizabeth", instead of "Dear User" or "Dear Customer".
These few simple tricks are all that you need to massively improve the deliverability ratio of all your emails, and help you extract maximum benefit out of your e-mail marketing efforts.
At BulkResponse.com, we are helping our customers get more leads for their business using bulk email marketing. Click Here to signup for your BulkResponse Account and start getting business leads right away.