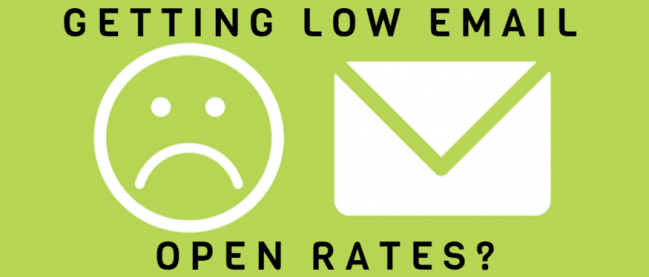 I have been hearing this a lot lately from my clients and other fellow marketers that their open rates are falling. Though they have same kind of audience and same content.
If you are experiencing same, you are not alone.

You know, email marketing is still very effective, but it is changing. Specially, ISP spam filters are updating every now and then, and marketers really have to adapt to these changes in order to remain up to date.
Most marketers still believe they can do HIT and RUN email marketing. This is changing.
No.1 Reason why your open rates are low because you are not creating enough subscriber engagements for ISPs to think your content is loved by subscribers.
What does subscriber engagement mean?
ISPs are now recording every action your subscribers take and based on those actions (engagements) they decide whether subscribers love or hate your content.
Positive engagement signals:
How many people Open your email
How many actually read full email
How many Forward your emails to friends
How many click your emails
How many add your email to their address book
These are all positive signals, and if your email marketing campaigns are creating enough of these, be sure you will be getting very high open rates indeed.
Negative engagement signals:
Email not opened
Email deleted before opening
Email Reported as Spam
Email Opened but not read completely or user hit Back button before reading full email
Email links not clicked
How can you improve your Open Rates?
It is very simple. Just work on your email marketing campaigns and find out how you can 1. Increase your POSITIVE engagement signals.
No.2 Minimize your NEGATIVE engagement signals
Folks, finally it is all about content. Provide the content that your subscribers love and you will never have to face a problem with open rates. Give them bad content or push too much marketing/selling emails, and your deliverability as well as open rates will drop.
At BulkResponse.com, we are helping our customers get more leads for their business using bulk email marketing. Click Here to signup for your BulkResponse Account and start getting business leads right away.