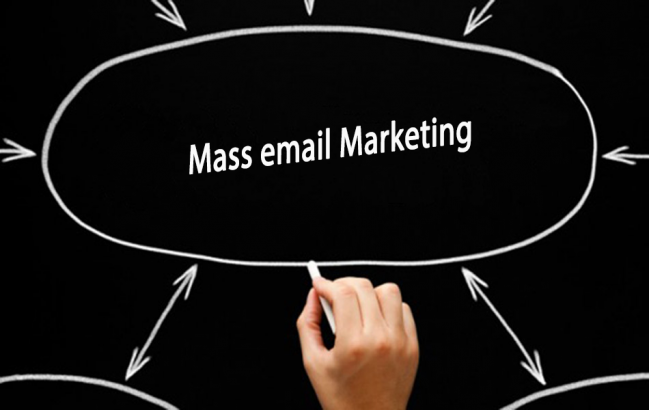 Email marketing though an old marketing technique is still very much effective, provided you know how to run an effective email marketing campaign. See, the only way to sell your idea or products through an email is when the reader opens it up. However, do you think people, in a busy world like ours, have time to open up an email which they know is a promotional one? Really? No.
Unless and until they are sure the email contains content of their interest, they won't probably be opening it and it will end up in the trash.

Work on the following 6 tips, if you seriously interested to know how to improve email campaign click through rates.
1. Content is king. Provide useful content in your email newsletter. It should be relevant to what you are uploading on your social networking pages. Get help from social media to know what incites interest of people and then design an email according. Stuff content in your email that is a hit on your social media pages already, so that it doesn't end up being deleted without getting opened. Now, the content can include anything from blogs to videos, recipes, tips, merchandise, whatever your business deals in.

2. Avoid sharing full articles in your email. Always give a sneak peak so that your readers find a reason to click on the link of your website. Why else do you think they would open your website, which is your real purpose by the way.
3. Learn to write catchy subject lines. Emails with boring subject lines don't stand a chance in this cut-throat email marketing business. You just have a few seconds to attract the readers' attention, so if you'll not bother thinking about attention-grabbing headlines, your readers won't give a damn either. Get to know what works best. Be smart and use keywords that are bound to hold their attention.
4. Sending a variety of emails often help you find out exactly what type of email would get the highest click through rates. You can experiment once in a while. Aside from sending bulk emails to a wide number of recipients, send a variety of emails to your prospective clients as well to see what they'd like the most and ultimately respond to.
5. Figure out the perfect frequency of sending emails. While sending too many emails in a month can vex your readers who open up their emails several times a day for work purpose, sending too few, however, can ruin your chances of building a relationship with them. So, figure out what's going to work best. Normally, an email twice or thrice a month to your clients is a smart choice.
6. Put links in your email appropriately. Ignore people who say otherwise. It does work if you know how to do it right. The best way is to use anchor text rather than pasting the URL, the former looks more natural. Insert it at least at three different places in your email; at the top, bottom and at the end of your email.