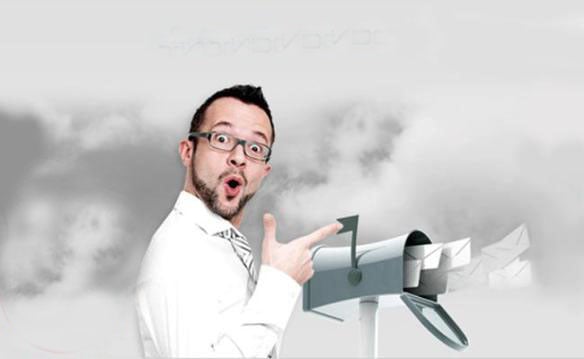 Email is certainly the most efficient and least expensive medium of marketing your business offers. You can address thousands of people with a single email message sent in bulk. However, you still have to make sure that your email campaign receives good open rate and click rate. For this purpose, the marketers have to identify the best time to send an email campaign to get maximum response from the potential customers. Following are some of the things that need to be considered while formulating an email campaign.
Send an email campaign in mid-weekdays

Mid-weekdays ranging from Tuesday to Thursday are always suitable for sending an email campaign, as you get maximum open rate and click rate in our overall email marketing statistics. Weekdays are usually the workdays and most people log in daily to check their email account.
Mondays are typically not preferred to start an email marketing campaign. The reason is, people coming to work after a holiday find the emails that seem junk and delete them right away. If you want to keep up good open rate and click rate, avoid initiating your email campaign on Mondays.
Friday on the other hand is the last working day of the week and a busy one too. Individuals strive to wind up their weekly tasks and relieve themselves for the holiday. Our previous email trends show us that people avoid to open an unofficial email on Friday.
Working people typically stay away from their inboxes on weekends. They would rather enjoy their day off than responding to unsolicited email messages. As a result, your message may immediately go to the trash on Monday.
Send an email campaign in the early hours

We have noticed that most marketing emails get open within the first hour of sending email. You are therefore strongly advised to carry your email campaign in the early hours of the day. 8am – 9am is the best time to send an email campaign, as the recipients are in much peace while they reach their workplace. They have the time to open emails and make clicks, and most importantly, they are ready to hear what you have to say.
The response rate declines from this point on, until the break time ends. The next ideal hour for sending the email campaign is from 3pm to 4pm. Addressees are refreshed after the break and have the energy to open emails with uncommon subject lines.
The third most suitable time of the day to send email campaign is from 7:30pm to 9pm. There is least or no burden of work in off the duty hours and people are more receptive to the emails with certain offers.
It should also be noted that the hours specified above are subject to the recipients' time zone. If you are carrying your email campaign across different geographical regions, you must plan it according to the time zones followed in the targeted areas.
Ideal time varies between industries and user segments

The times described above might not apply to every case. The ideal time can also vary between industries and user segments being targeted. For instance, companies targeting non-working individuals or students may consider late hours as the best time to send their email campaign.In addition to that, you can always experiment by altering the email sending schedule. By following an appropriate email marketing solution and precise strategy, you can get desired response from your targeted audience.
Consider the professionals in this regard; sign up for BlukResponse email marketing service to ensure best delivery and better open rates of your email campaign.